The term "Curtain Wall" is often used to describe the outer covering of a building, which is not structural, and can be made of lightweight materials. This helps to reduce construction cost, as it is less weight that needs to be supported. In Dubai, there has been a recent trend towards using curtain walls in construction, as they are seen as a more cost-effective option than traditional methods.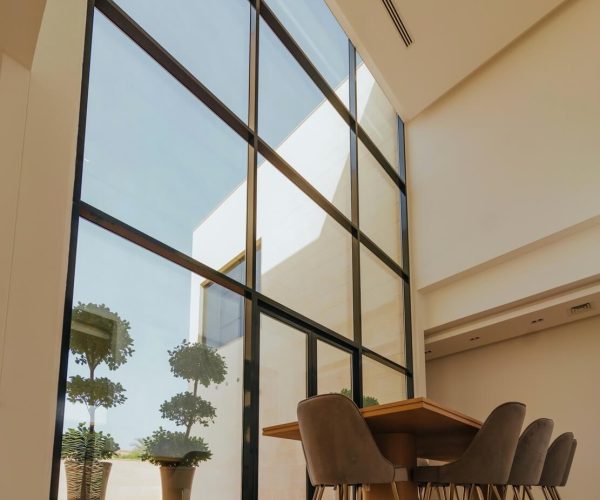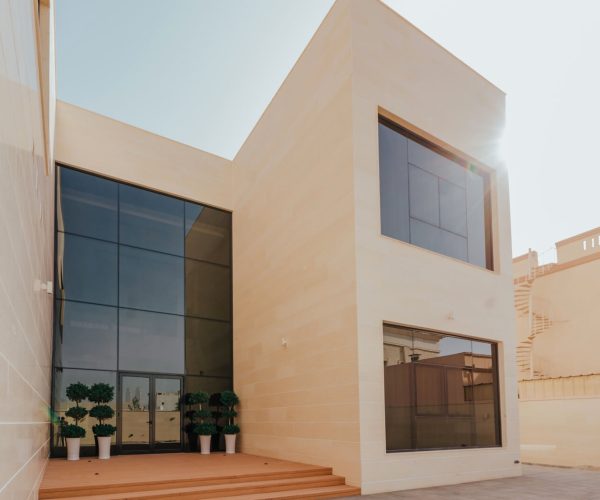 curtain wall none structural support
Best way to clad the exterior of a building without having to use a structural support. This is because the curtain wall is made of lightweight materials, which makes it a more cost-effective solution for construction. They  are commonly used in UAE, as the weather there can be quite hot and sunny. The use of a curtain wall can help to reduce heat gain and glare, while also providing an attractive facade.
curtain wall popular choice for many building owners and architects
There is no doubt that curtain wall glazing is quickly gaining popularity as a construction material in high rise commercial and residential towers, institutional and Monumental building, shopping malls and hotel developments. The simple installation process, along with the many benefits that this type of glass window offers makes it a popular choice for many building owners and architects.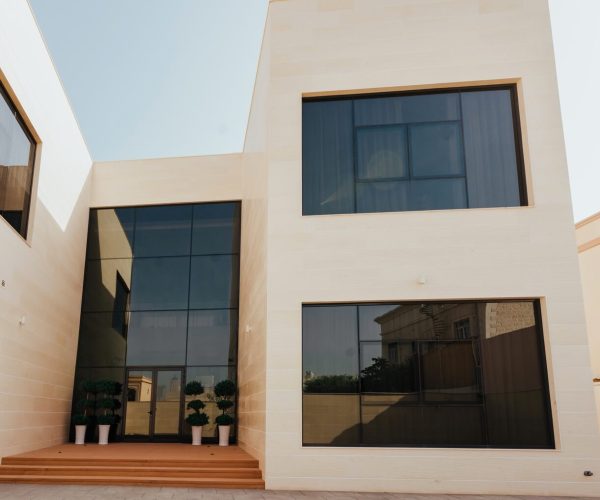 More About Albait Alalamy Capability

We break the monotony of your workspace

Bringing more of life indoors & outdoors
Since it is a non-structural outer covering of a building that can be made of lightweight materials, helping thereby to reduce construction costs. Curtain walls are often used on upper stories or on the exterior of buildings, and are generally less visible than other types of walls. They are also usually more transparent than other types of walls, allowing daylight and views into the building to pass through.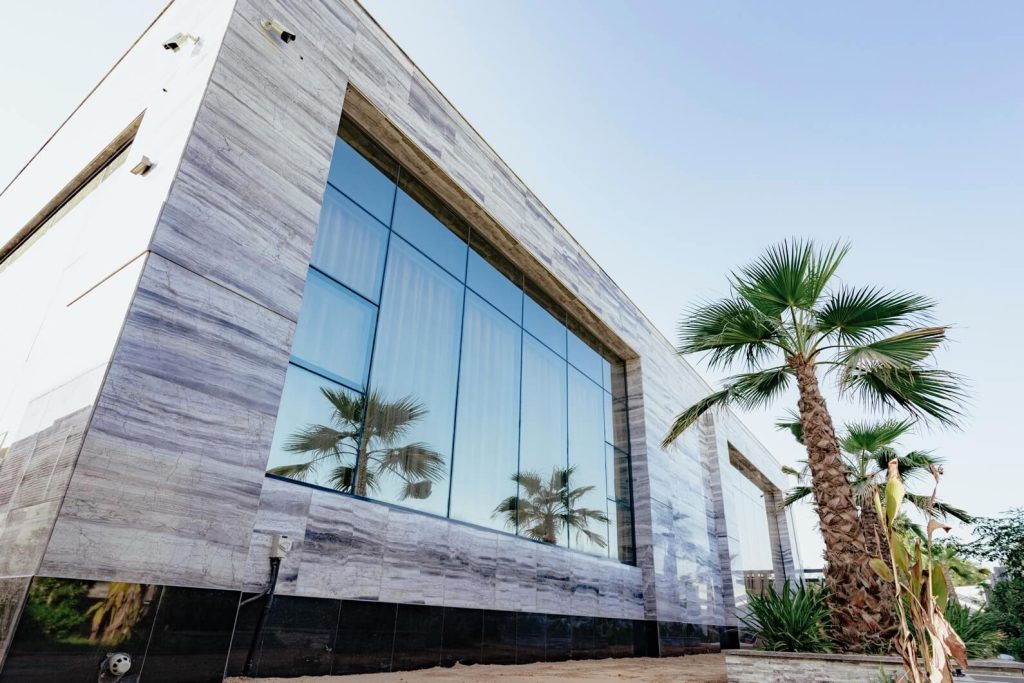 Curtain wall quick and easy installation, low maintenance
One of the benefits of using a curtain wall is that it can be installed quickly and easily. The panels are usually prefabricated off-site, which means that there is very little installation time required on-site. This helps to speed up the construction process, and reduces the amount of disruption that is caused. The ability to be designed to specific needs, such as wind and weather protection, privacy or security & relatively low maintenance.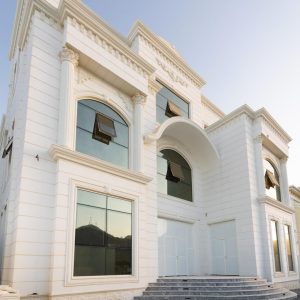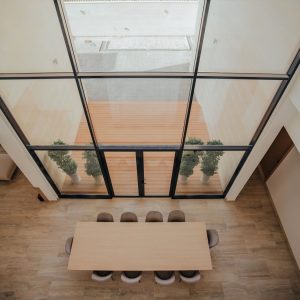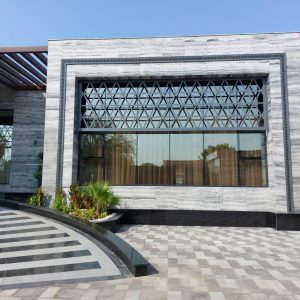 curtain wall environmentally friendly, weather resistance
Aluminium is the perfect material. It's strong yet lightweight, making it perfect for high-rise buildings and other structures that need to withstand a lot of weight. Plus, aluminium curtain walls are a popular choice because they're environmentally friendly – no harsh chemicals or dyes are needed when installing them.
The system is generally assembled from aluminium frames, vision glass and spandrel glass. The system has a number of advantages over other exterior wall systems, such as its low maintenance requirements and its ability to resist weathering and corrosion.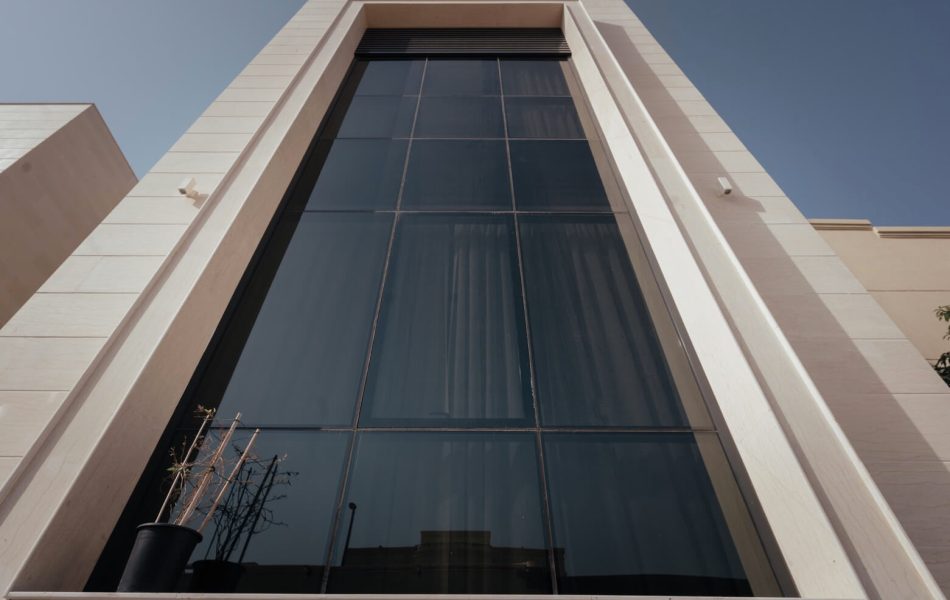 curtain wall Iconic Designs
Curtain walls can be used to give any building a modern and elegant look. These designs can be used in a variety of settings,  Albait Alaalamy Offer many different  designs and shape to reflect your building soul to outside viewers.
We'll deliver a unique signature design and add an enhanced sense of character to any building. The design process begins with understanding the client's needs and desires, then designing The curtain wall to perfectly match. Whether it's a commercial or residential building, Albait Alaalamy here to provide a unique and stunning look for your building. Albait Alaalamy has a wealth of knowledge and expertise to offer clients. From the start of the design process, Albait Alaalamy will work with you to create a look that is both unique and fitting for your building.